CUSTOM EMBROIDERY ORDERS TEMPORARILY CLOSED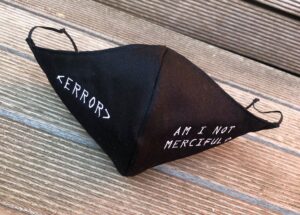 DUE TO THE HIGH VOLUME OF MASK ORDERS BEING PROCESSED AT THE MOMENT, CUSTOM EMBROIDERED ORDERS ARE CLOSED AND WILL REOPEN AGAIN AT A LATER DATE. APOLOGIES FOR ANY INCONVENIENCE THIS CAUSES.
I need to catch up on all the orders and with the extra time custom embroidered orders take, I think it's best if I close them for the moment to ensure all outstanding orders are processed in a more timely manner. Thanks to everyone for your patience through all of this, I really appreciate it. If you have any questions, please don't hesitate to contact me here.