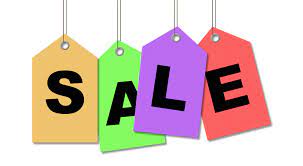 WHO WANTS A SALE???
Stupid question, right?!
Starting 10am Monday 15/11/21 and ending midnight
Sunday 21/11/21 (AEDST), all Face Masks IN STOCK and
IN STOCK PRODUCTS are 20% off! No code required!
Get your Christmas shopping done, stock up on masks,
or just grab yourself a bargain before the end of the year.
This is the last sale I will be having for this year, so get in
while you can!
Stay Batty Beautiful Peeps