Description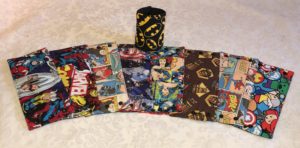 These drink holders are designed to hold both cans and glass bottles/stubbies.
They are insulated to help keep your drink cold as well as protect your hands and
can be laid flat while not in use, for easy storage.
PLEASE ALLOW 2-4 WEEKS FOR ALL CUSTOM ITEMS TO BE MADE.
Please feel free to contact us if you have any queries